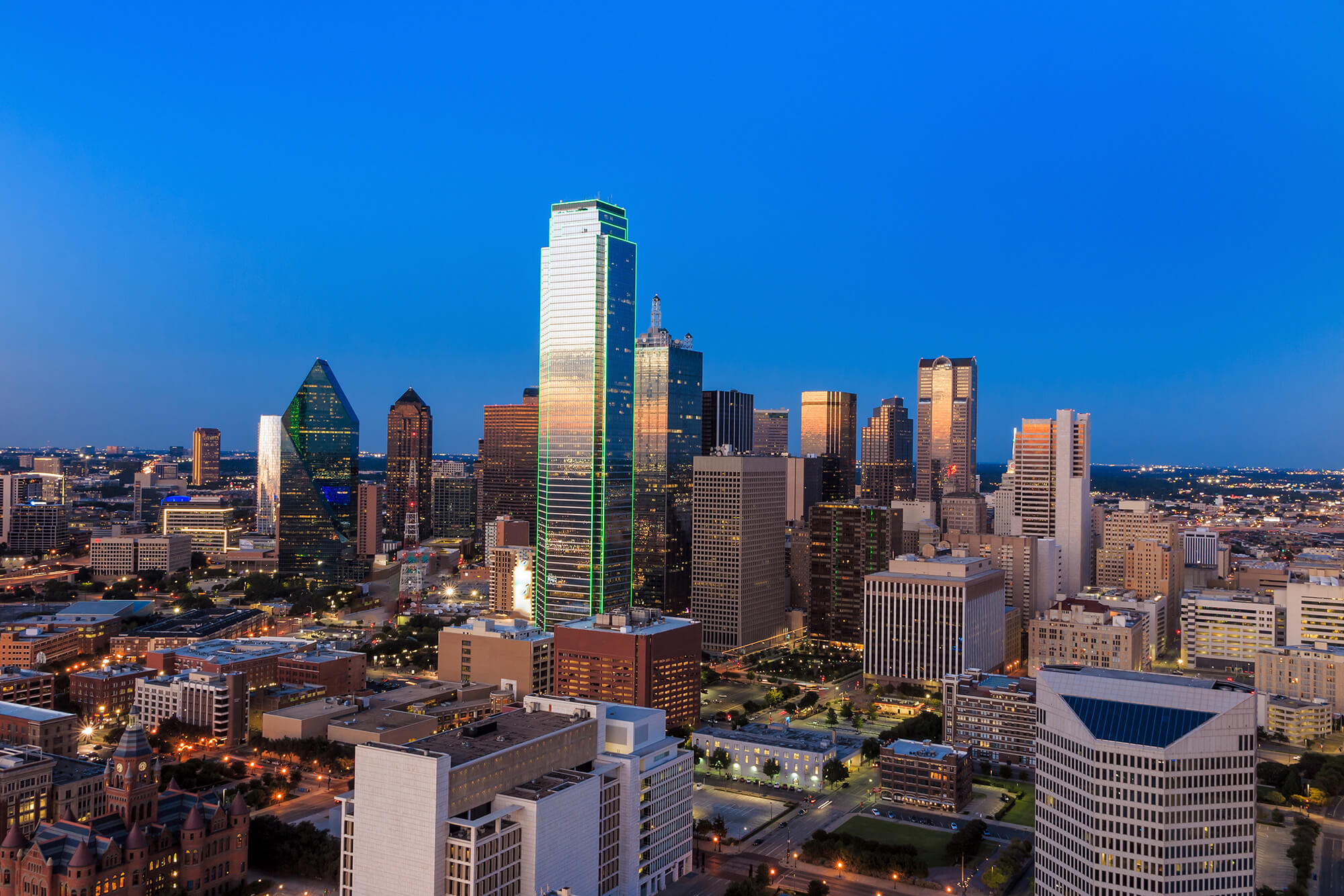 The year-end commercial property analysis for 2016 forecasts a bright future for Dallas, Texas! Indeed, with a diverse economy and a strong labor force, investors and corporations are making their way to this metropolitan Texas city.
Economic Drivers
Impressive employment growth, a business-friendly environment and a stable cost of living are a few of the reasons Dallas, Texas ranked number two on the Nation's Top Cities for Investment Opportunities During 2017. With the best job growth rate among major metropolitan areas in Texas during 2016, Dallas contributed nearly half of the new jobs in the state, adding over 92,300 jobs.
Additionally, the economic stability Dallas enjoyed in 2016 is expected to continue in 2017. This stability is bolstered by an influx of large corporations such as Toyota, which recently moved its headquarters to the nearby city of Plano. The move added $7.2 billion to the city's economy and as many as 1,400 jobs in industries such as architecture and engineering. The company anticipates employing 3,650 full-time employees and approximately 1,000 contractors at the new headquarters.
The Trends in Dallas Commercial Properties
With a diverse economy and strong labor force, 2017 is a great time for commercial property in Dallas, Texas!
Office Space
Following recent trends, consolidation continues as a big trend in this Texas city. Therefore, there are a variety of options in available office space! Development of new office space remains focused on the Far North Dallas and Uptown submarkets, with five million square feet scheduled for completion this year. Competitive rents, ample land availability and healthy job growth will allow Dallas to continue this upward trend and draw investors the area.
Retail
Unsurprisingly, Dallas has one of the strongest economies in the country, causing retail property to boom! Commercial property renovations are commonplace, and new companies are consistently entering the market. Strong absorption of properties has lead to a 96.2% occupancy rate for 2016. This indicates profitability is keeping businesses in the area.
Multi-Family
Growth of TX-121 as an employment center is causing multi-family housing starts north of US 380 to accelerate. Moreover, with an abundance of land available, 2017 is the perfect time to scout out areas for development! Favorable forecasts for the commercial property sector indicate occupancy will max out by 2018 in current developments. Accordingly, this continued job growth means the demand for housing will continue to increase.
Call Paramount Property Analysts for Appraisals on Dallas Commercial Properties
Are you ready for business and investment opportunities in Dallas? The experienced team at Paramount Property Analysts is ready to provide you with an accurate appraisal for your next property. Give us a call today!