Brian Stephen has provided property tax consulting services since 2001. He is a founding owner of Property Tax Consultants, LLC.
As a result of a continuing increase in demand over nine years for tax appeal services, Property Tax Consultants, LLC was formed in 2010. Along with our appraisal and valuation services, property tax consulting is part of the wide array of services offered by Paramount Property Analysts. Our list of satisfied customers continues to grow in Texas and throughout the United States.
Full-Service Property Tax Consultants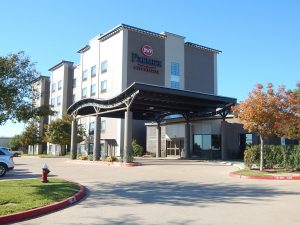 At Property Tax Consultants, LLC, we provide thorough and effective property tax consultation services to reduce Texas property tax payments and save our clients money. Our service area includes the entire United States, with an emphasis on Texas and the surrounding states. Recent cases include property appraisals in Texas, Oklahoma, Arkansas, Louisiana, Kansas, California, and Michigan. We are equipped to handle the entire appeals process for clients, from filing the notice of protest, to informal or Appraisal Review Board (ARB) hearings, and even judicial review or third-party arbitration.
Property Tax Consultants, LLC provides our clients with the most effective and efficient property tax consultation services offered in Texas. We pride ourselves in saving clients thousands of dollars in property taxes on commercial and residential properties, and our high success rate in reducing property tax for our clients.
Our success stems from our passion for reducing tax liability for real estate owners and investors and is enhanced by our actual valuation experience. We truly enjoy helping the owners because we've worn their shoes and have a full understanding that a reduction in real estate taxes simply increases the bottom line of their operating statement.
Property Tax Consultants Success Stories
Since 2016, Property Tax Consultants, LLC successfully reduced assessed property values by more than $175 million, saving clients over $4 million in property tax payments. If you're ready to join this list of our Property Tax Consulting success stories, give us a call!