In recent years, there's been a resurgence in oil opportunities in Texas.  Whether you're looking to invest or wanting to sell land that has oil on it – it's critical to protect yourself with an accurate property valuation, completed by a company who knows and understands the Texas Oil Boom and mineral rights.
There are several things to look for when hiring a company to do accurate land valuations when oil & energy are involved.  After all, who do you trust? What do you look for? How do you tell a company is reputable and accurate in their business dealings? The answers to these questions are complex, and it's essential to have a trusted partner to guide you through them.
That's where Paramount Property Analysts comes in. Your source for professional land appraisals, we provide the information you need to make smart real estate decisions.
Why You Need a Property Appraisal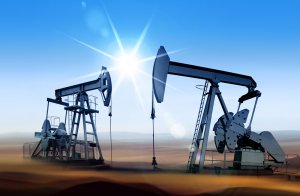 If you are interested in selling or investing in land to take advantage of the Texas Oil Boom, the first step is a property appraisal. The reason for this is simple: Oil opportunities abound in Texas. Understanding the actual value of a property involves understanding whether or not it's privy to any of those oil opportunities.
In addition to helping ensure you are paying the correct amount of money for your property, a property appraisal is also required for taxes and recommended for estate planning purposes. Mineral appraisals, specifically, are a unique type of valuation service necessary for anyone who wants to take advantage of mineral rights.
These appraisals are required for a variety of reasons, including that the IRS typically reviews transfers of ownership and that assessments are frequently needed for valuation and future sales.
Finding a Company to Conduct Texas Oil Boom & Mineral Rights Appraisals
When it comes to land that will be used for oil, energy, mineral extraction, and creating goods for export, it's critical to find a Texas company that you know you can trust. This is especially true for anyone interested in taking advantage of their oil and mineral rights.
With that in mind, here are a few simple guidelines to keep you on the right track:
Look for a company with ample reviews. You want to find a property appraisal company that's got a long track record of working successfully with other companies. This is essential and will help you separate trusted companies from not-so-trusted ones.
Find one experienced in oil and gas appraisals. Whether you're looking to buy or invest, hiring a company with oil and gas experience is essential, and will help ensure you're getting the best possible service.
Get a quote. If you're hiring someone to conduct property appraisals on your land, be sure to ask for a quote beforehand. This is a critical part of doing business with any appraisal company and should not be overlooked.
Oil & Energy Appraisals in Texas
Finding an oil and energy appraiser is essential, and it's critical to locate a company you trust. Paramount Property Analysts is here for you. One of the few Texas-based MAI-Certified property appraisal companies, we'll cater to all your property appraisal needs. Contact us today to learn more about our commercial appraisal services or speak with one of our skilled estate appraisal experts.