Accurate Commercial Property Appraisals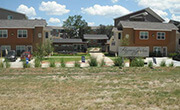 Need an Appraisal for Estate Planning?
Having an estate plan ensures your loved ones are cared for after you are gone. Our appraisers provide thorough and fair valuations to ensure your estate plan is accurate. Contact our team and make an appointment to speak to a real estate appraiser today. Learn More About Appraisals for Estate Planning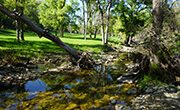 Have Rural Property and Not Sure What It's Worth?
We are rural property specialists! Paramount Property Analysts have years of experience providing farm land appraisals, ranch property analysis, and certified property valuation of undeveloped real estate. Let our team help you find out exactly what your land is worth. Learn More About Appraisals for Rural Property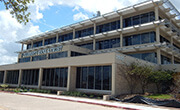 Buying or Selling Real Estate?
Don't simply go by the asking price or make a wild guess. We can help you by identifying the real value of properties and save you time and money. Avoid delays and make sure you get the deal you deserve with a fair and accurate appraisal. Our certified and experienced appraisers can identify the real market value and help you to set a fair price or make an appropriate offer. Learn More About Appraisals for Buying or Selling Real Estate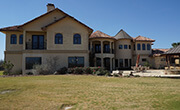 Setting up Limited Partnerships, Trusts or Property Partitions
Setting up Limited Partnerships, Trusts or Property Partitions may provide significant tax savings, protect your family or organization's assets, and avoid future disputes. A comprehensive analysis of all assets is a vital first step towards ensuring all parties are treated fairly. The Paramount team provides thorough and substantiated appraisals, giving you the confidence to move forward with these important actions. Learn More About Appraisals for Limited Partnerships, Trusts or Property Partitions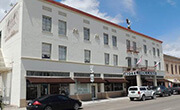 IRS and Charitable Donations
If you are considering making a donation of real estate to a charity, your first steps should include obtaining an analysis of the property. Whether your aims are purely philanthropic or include the need to get relief from federal, state, transfer or capital gains taxes, knowing the true value of the gift is essential. Learn More About Appraisals for Charitable Donations
Property Tax Consulting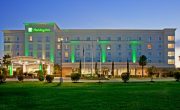 Reduce your property tax payments and save money with our property tax consulting services. We provide thorough and effective consultations and handle the entire appeals process for the entire US including clients in Texas, Oklahoma, Arkansas, Louisiana, Kansas, California and Michigan. We have saved clients thousands of dollars in property taxes on commercial and residential properties. In 2016 alone, we successfully reduced assessed property values by more than $40 million, saving clients over $900,000 in property tax payments. Learn More About Property Tax Consulting