Paramount Property Analysts provides Property Tax Consulting services for our property tax clients throughout Texas and the southern US.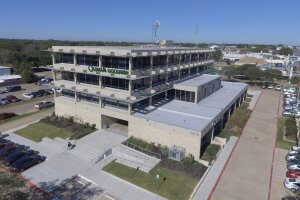 Our team of Texas property tax consultants are highly regarded by our extensive list of clients. We are committed to serving as a reliable source for property tax advice and accurate real estate information. The advice we supply to our clients effectively supports their important financial decision-making processes.
Operating within an ever-changing market, Paramount Property Analysts' team continually monitors real estate market news and business trends. By staying up-to-date with trends and maintaining our commitment to professional development, we continue to build and support a growing list of successful clients.
A Partial List of Our Property Tax Clients
1010 Udrive Partnership LP
1200 Briarcrest LP
1806 Pecan Grove LLC
Alpha Lake Ltd
Arbors of Bastrop LLC
Bastrop Marketplace LTD
Beverly Estates Corp
BFV Chimney Hill LLC
Blair Investments
Clarke & Wyndham Inc
College Station Marketplace LP
College Station Treehouse LTD
Colorado Holdings & Management
Creek Meadow Properties LP
CS 1100 Hotel LP
Culpepper Family LP
DWS Development Inc
Elektra Investments LLC
First Victoria Bank
Four AGS Investments LP
Granbury Marina Hotel LP
Heatley Cresta Bella LLC
Hickory Creek Apartments LTD
Hillstone Parkway LLC
HPAM Washington Square LLC
Jenny M E Driels Trust
Kahan Family Limited Partnership
Lakefront Trail Rockwall Hotel LP
Maradi X Inc
Morris Driels Trust
N Douglass Investments
NB35 Hotel LP
New Braunfels Guadalupe River Hotel LP
NLE Bryan Hotel LLC & MLE Bryan Hotel LLC & SLLE Bryan Hotel LLC
OGC Galleria Hotel LP
OGC Lago Mar Apartments LP
OGC Portland Apartments LP
OGC Westchase Hotel LP
P&S Hospitality LLC
Pine Point Partners LP
Prosperity Bank
Pumpco Inc
Shops at SH-6 LP
Spillar Properties LLC
Stalworth Corporation
Strech Family Trust
Uniru Housing LLC
USC-Sapient Partners LLC
Westgate Center LLC
Woodridge College Station LLC