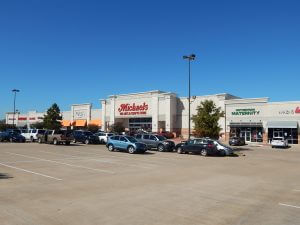 Paramount Property Analysts is proud to provide thorough and accurate appraisals of commercial and rural property values for our customers throughout Texas and the southern US. Many of our customers utilize our timely and effective property tax consulting services as well.
Our team of Texas real estate appraisers are highly regarded by our extensive list of clients. We are committed to serve as a reliable source of appraisal results and accurate real estate information. The advice we supply to our clients effectively supports their important financial decision making processes.
Operating within an ever-changing market, Paramount Property Analysts' team continually monitors real estate market news and business trends. By staying up-to-date with trends and maintaining our commitment to professional development, we continue to build and support a growing list of successful clients.
A Partial List of Our Commercial Property Clients
Austin Bank
BB&T
Bedias Bank
Brazos County Bank
Citizens Bank
Citizens National Bank
City Bank of Texas
Commercial State Bank
Community Bank of Texas
Commerce National Bank
BBVA Compass Bank
Extraco Banks
Farmers State Bank
Fidelity Bank of Texas
First National
First National Bank of Anderson
First National Bank of Beeville
First National Bank of Bedias
First National Bank of Central Texas
First National Bank of Huntsville
First National McGregor
First National Bank of Mertzon
First Financial Bankshares, Inc.
First State Bank of Bedias
Guaranty Bank & Trust
Happy State Bank
Haginas & Shillings
Heritage Bank
Independent Bank
Lubbock National Bank
MidSouth Bank
Normangee State Bank
Oldham Goodwin Group, LLC
Payne, Malechek, Scherr, Campbell & Moore, PC
Pioneer Bank
Prosperity Bank
Sage Capital Bank
Synovus
TDI Brooks Building
Texas A&M Systems Real Estate Office
Texas First Bank
The Bank & Trust of Bryan/College Station
The Bank & Trust of San Angelo
The First State Bank, Louise
The Marfa National Bank
Third Coast Bank
Total Appraisal Management and Review
TransPecos Bank
Wells Fargo RETECH