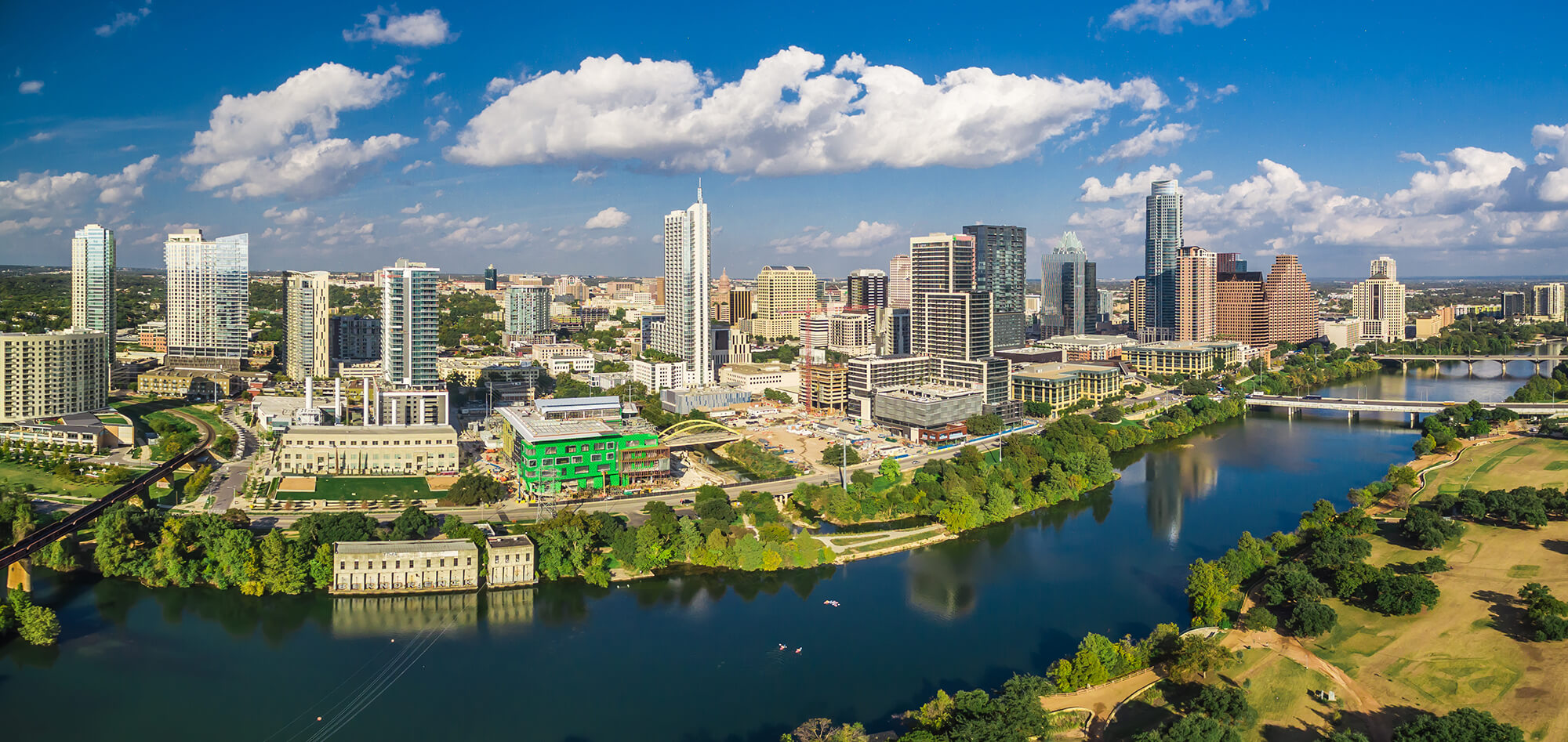 The ongoing influx of people and business from all parts of the country contribute positively to forecasted trends in Austin commercial properties this year, making this region a hot commodity for investors and business owners alike.
Economic Drivers
The city of Austin, Texas is widely recognized for its chic, trendy atmosphere and commands the attention of many different demographics. As a result, people from other parts of the state and country continue to migrate to the Texas state capital. This migration is a major reason why the forecast for Austin's economy remains optimistic.
During 2016, Austin added 43,923 jobs to the market and was named the second-best performing large city in America. This is attributed to Austin's unflagging reputation as a livable city and its unique central Texas location. Additionally, Austin is a regional powerhouse of higher education, hosting over 400,000 college and university students each year. Led by growth in the professional and business sectors, Austin attracts skilled labor and in-demand jobs, enhancing the diversity of its economy. This diversity is a reason the area has remained largely insulated from the effects of the global financial crisis.
These combined factors continue to draw new business, so investors have Austin commercial properties at the top of their list!
Trends in Austin Commercial Properties
Office Space
The number of available subleases continues to grow in Austin, driven by the co-working phenomenon popular with the growing numbers of millennials entering the workforce. Although some of this availability is due to downsizing or relocation, the dominating influence is attraction to "live, work, play" locations among the younger members of Austin's population.
During 2016, there was an uptick in office space construction. Thus, there is lots of new, modern office space available in 2017! Over half of these spaces are currently pre-leased; however, there are still spaces available. With the office occupancy rates expected to climb, now is the time to scout out your next location in Austin!
Retail
The retail sector in Austin, Texas was booming in 2016 and there is no sign of slowing down in 2017. The high opening rate of restaurants, retail and major shopping centers has affected much of central Texas. The influx of people to this region, along with a flourishing retail sector, should continue for the foreseeable future.
Multi-family
An increase in single-family home prices and population is resulting in strong demand for multi-family housing in Austin. This 2017 trend is interesting to investors due to the positive employment outlook and favorable demographic trends. Therefore, we expect low vacancy rates to remain the norm in this sector.
Call Paramount Property Analysts for Appraisals on Austin Commercial Properties
Austin and its commercial real estate markets continue to flourish. If you're ready to invest in Austin, call the commercial real estate valuation experts at Paramount Property Analysts!