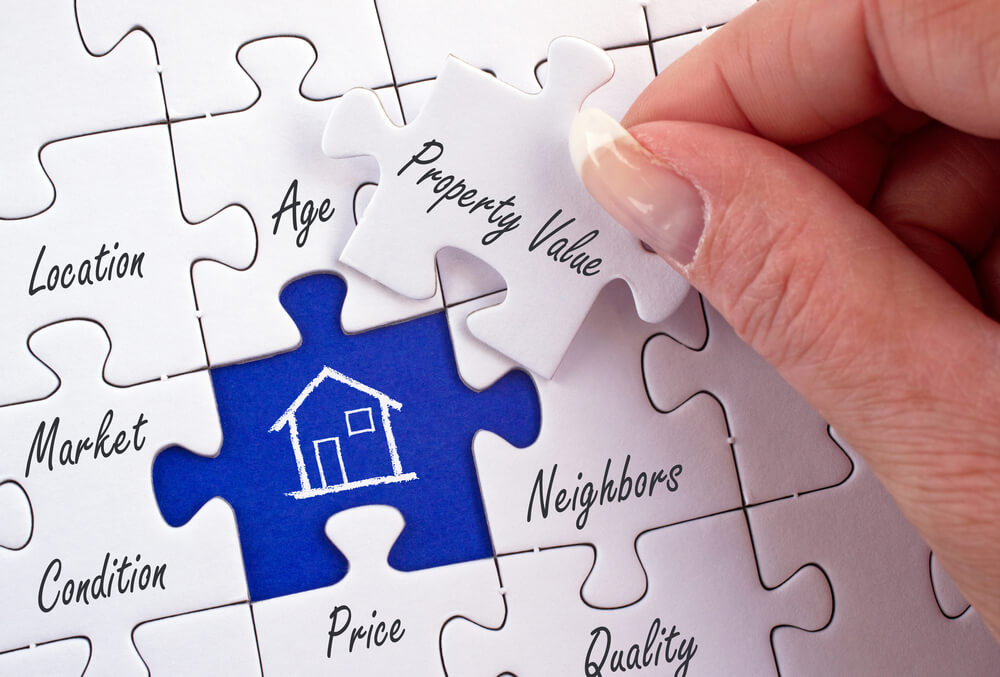 Planning to buy or sell commercial property? Make sure to get an accurate appraisal. Certified appraisers, like the ones at Paramount Property Analysts, can help you. We consider three appraising approaches to give you a clear picture of your commercial property's worth. These include the Cost, Sales Comparison and Income Capitalization approaches.
Three Appraising Approaches Calculate Commercial Real Estate Value
Before buying or selling any commercial property, know how much its worth. This will help you pay a fair price in a particular real estate market or set an appropriate sales price that draws interest from other investors. Make sure the land undergoes an evaluation by a Certified General Appraiser, who has earned the MAI Designation. This is the highest qualification level issued by the Appraisal Institute and ensures the appraiser meets its rigorous standards.
A certified appraiser can prevent any surprises in a real estate transaction by using the cost approach, sales comparison approach or income capitalization approach to determine a property's value. We explain these primary means of appraising commercial real estate below. Appraisers choose one of the three methods depending on the situation and type of land involved.
Cost Approach
This method works best on appraisals of new property. To come up with an accurate appraisal, the appraiser must have an in-depth knowledge of both construction and material costs specific to that market.
The Cost approach determines the cost of a parcel by assuming it should be the same price as a similar building. This means the market value should equal the cost of the land, plus the cost of construction, minus any depreciation to the structure. The lack of a comparable site and similar construction materials can make the appraisal less accurate.
The Cost approach can be derived by figuring out the price of an exact duplicate. It can also be achieved by using a replacement structure with the same function but with updated materials, the latest construction methods and a more modern design.
Sales Comparison Approach
This method is probably the most familiar one, especially to homeowners. The Sales Comparison method examines comparable properties sold recently in the same area. The appraiser then makes a judgement of the comps when comparing them to your commercial property.
Typically, an appraiser uses both recently sold improved properties and the list prices of current buildings up for sale. This is done because markets constantly go up and down in value.
Critical to conducting an accurate Sales Comparison approach, includes comparing projects with nearly the same characteristics, such as square footage and lot size. Finally, sales which are recent provide a more accurate appraisal conclusion.
Income Capitalization Approach
Another one of the three appraising approaches includes the Income Capitalization approach. If the property produces income, this appraisal method will likely be used. In this approach, appraisers can estimate the value by taking the annual net operating income (NOI) generated by the real estate holding and dividing it by the estimated capitalization rate. The appraiser, in this case, likely knows the prevailing capitalization rates in given markets for particular types of properties. It can also determine how much an investor can reasonably expect to profit from a rental property and whether the property would make a good purchase.
The Income Capitalization approach is calculated by:
Value = Annual Net Operating Income (NOI) ÷ Capitalization Rate
Determining a capitalization rate, often includes examining recent selling prices of similar income-producing properties in the surrounding area.
For example, an apartment building with an NOI of $700,000 annually and a capitalization rate of 8 percent would place its value at $8.75 million. Thus: $700,000 NOI / 0.08 = $8,750,000.
A less appealing property or one that needs large repairs could affect the capitalization rate of the rental property and cut into potential profits in the future. Also, occupancy rates must come under scrutiny to determine an appraisal.
Paramount Property Analysts Can Give You an Accurate Commercial Appraisal!
Our statewide commercial property specialists can ensure you know the true value of properties, saving you both time and money. Call us today and one of our experienced MAI appraisers can help give you the confidence to set a fair price or make an appropriate offer by using one of the three appraising approaches for valuing commercial property.