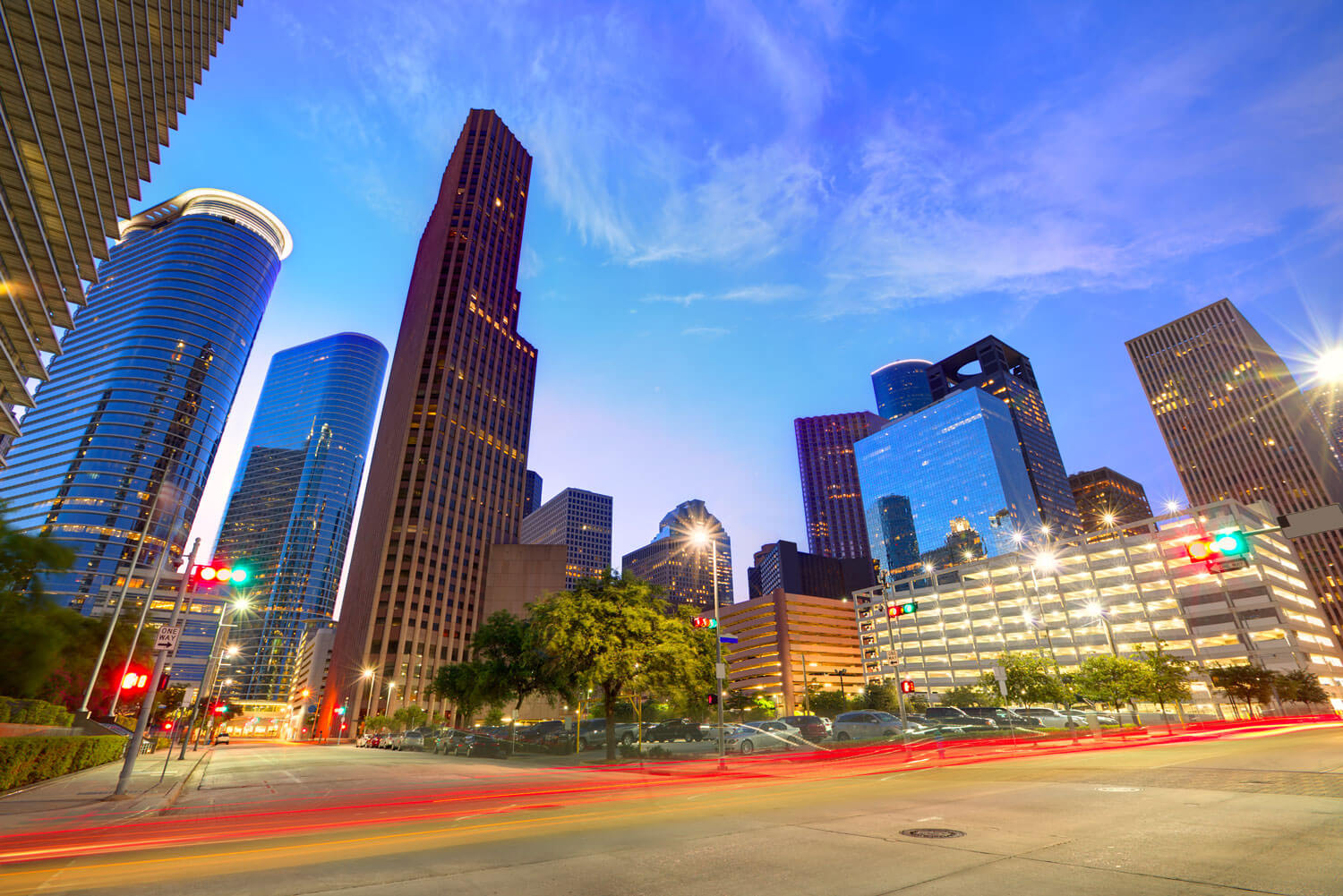 With an expanding population and a wide selection of vibrant cities to choose from, Texas office space is an attractive choice for many successful companies.
In Texas, 77 percent of non-residential construction projects are concentrated in a 60,000-square-mile area encompassing four major metropolitan areas. These are Austin-Round Rock, Dallas-Fort Worth-Arlington, Houston-The Woodlands-Sugar Land, and San Antonio-New Braunfels. Since the population of Texas is on the rise, the state is an attractive location for new businesses to purchase or lease Texas office space. Each of the major metropolitan areas have their own appeal as centers for new business. Texas has more than 1,200 people relocating to the Lone Star state every day, with half of those people moving to the Dallas-Fort Worth area.
Which Texas Cities Are Best for Office Space?
In Austin, recent relocations and existing firm expansions have steadily increased demand for Texas office space. For the Dallas-Fort Worth metro area, overall new office construction has declined but rental space construction has remained strong since 2013. In San Antonio, office space supply is slowly increasing and provides many excellent opportunities for new and established business alike. Bargain hunters looking for office space in Texas may want to think about Houston. Decline in the energy sector has led to the city's highest vacancy rates in 20 years. This means it is an excellent time to find a great deal on properties in this large metropolis.
How Do I Finance Buying Property in Texas?
When financing a property purchase in Texas, the best rates and lowest down payments are likely to come from community banks and local lenders near the property. These smaller banks have a vested interest in helping develop their own communities. Look for a lender with a history of lending money for Texas office space purchases. In your business plan, make sure you are accounting for the various fees and closing costs that are separate from the listed price of a property. These include paying for an appraisal and applicable escrow fees. You'll also pay mortgage title policy and recording fees for filing documents for your new property with the county.
Should I Buy or Lease Texas Office Space?
If you plan to stay in a commercial property for more than seven years, buying the property usually makes more financial sense. If you have shorter-term plans for your business location, leasing may be the better option. Leasing requires less money up front so you can invest more money in people and equipment. Purchasing property also requires a substantial investment of time and money in maintaining the office space. Small businesses may find it easier to lease a suitable commercial property for the early years of their business. Once they become established and need more room, purchasing a larger commercial property tends to be the more economical choice.
Call Paramount Property Analysis for an Accurate Appraisal of Texas Office Space
When you're ready for the space your company needs to succeed, call Paramount Property Analysts for an accurate valuation. Our team includes MAI certified appraisers who are experienced in providing thorough analyses of Texas office space and commercial properties.