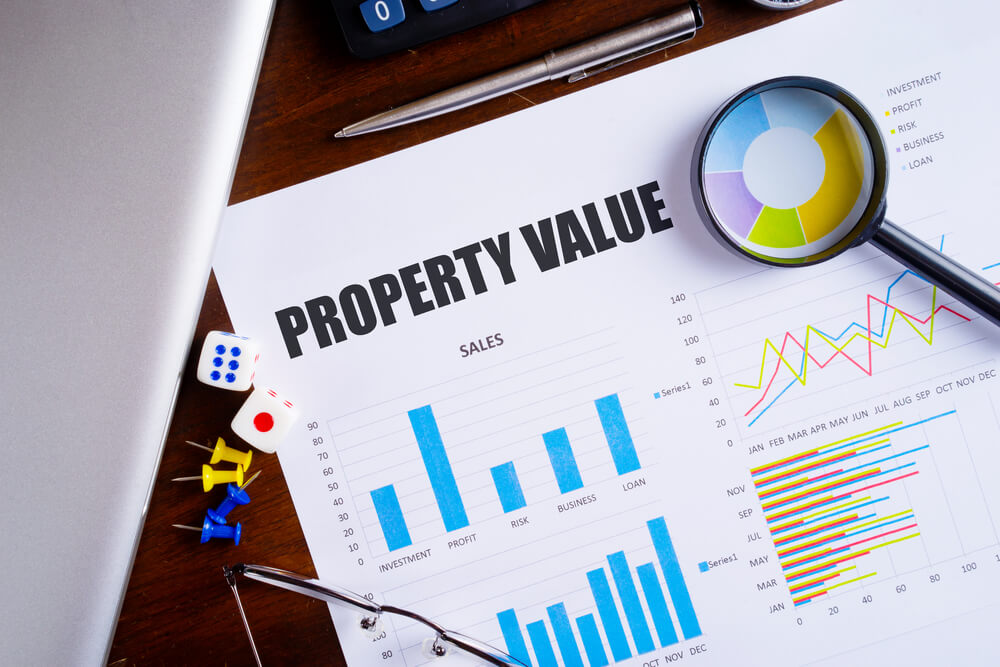 You are planning to open your first nightclub in College Station, Texas, and need to know how much to spend on a new building you have your eye on. However, asking for commercial real estate appraisals scare you. We can help you become more familiar with this report by addressing 10 common questions in a two-part series!
Q&A on Commercial Real Estate Appraisals
In this first part about commercial real estate appraisals, we present the first five questions intended to help you learn how this process works. After completing all 10 of our Q&As, you should understand what to ask an appraiser to do for you, and what information and documentation you need to provide to the appraiser, among other things. Take a deep breath, and dive in!
What are commercial real estate appraisals?
It simply means a qualified appraiser researched the commercial property and used the information to determine its value. Different types of commercial property include shopping centers, office buildings, apartment buildings, industrial sites, and vacant land for sale for commercial development. You need an accurate appraisal to know the market value of property being bought, sold, mortgaged, taxed, insured or developed. This helps lenders, investors and others involved in commercial real estate to know what price to buy or sell the site.
Who performs commercial real estate appraisals?
A state-licensed or qualified commercial property appraiser does this work. They must conduct an inspection, compare it to other similar properties, gather all relevant documents, including site plans and financial information. After analyzing all this data, the appraiser then must write a report with an accurate value. Appraisers follow the Uniform Standards of Professional Appraisal Practice, which contains strict ethical and performance standards.
Why do you need commercial real estate appraisals?
Appraisals may be needed in a variety of situations, such as:
Determining acceptable selling or buying prices
Assisting banks for mortgage lending purposes
Supporting lease negotiations
Using it to set tax assessments and appeal tax assessments
Aiding in dissolving businesses
Helping in corporate mergers, stock issues, or change in book value;
Giving government officials an idea about eminent domain costs
Assessing property damages from bad weather or environmental pollution
Determining gift or inheritance taxes
Deciding how feasible construction or renovation would be
Estimating the liquidation value, if forced to sell or auction off
Advising a client on commercial property investments
Allowing zoning boards, courts, and planners to know likely effects of possible actions taken
How are commercial real estate appraisals conducted?
Typically, an appraiser determines the intended use of the property. Then a scope of work is planned, which includes what information must be gathered and what type of analyses will be applied to complete the appraisal assignment. Once done with this, an appraiser begins collecting relevant data, verifying the information, and analyzing it. The analysis takes into account, for example, market area data that supplies general characteristics of the area, and comparable property information, such as sales, listings, offerings, vacancies, etc. It also considers four factors: scarcity, desire, utility, and effective purchasing power.
Finally, after completing these steps an appraiser forms an opinion of the value and writes up an appraisal report.
Generally, commercial real estate appraisals can take three to four weeks to complete, barring any delays.
Why is it important to choose a "property interest" for the appraisal?
Tell the appraiser up front whether you want an appraisal to determine the value for a fee simple interest, leased fee interest, or leasehold interest.
A "fee simple interest" means you want to know just the value of a commercial property. If you want to know a property's worth to a landlord when occupied by a certain tenant or tenants, then ask for a "leased fee interest." Finally, if you want to buy a business you may request the worth of a lease to a tenant, or a "leasehold interest."
Paramount Property Analysts Offers Highly Qualified Appraisers You Can Trust!
For more than three decades, Paramount Property Analysts have delivered accurate commercial real estate appraisals to thousands of clients in Texas and across the county. We have earned a reputation for high quality and reliability during this time. Please reach out today to any of our team members located in one of our six Texas offices whether you need help with appraisal services for Estate Planning or establishing a fair-market value for a Commercial or Rural Property.
Remember to check back soon to get more answers to your commercial real estate appraisal questions in this two-part series.