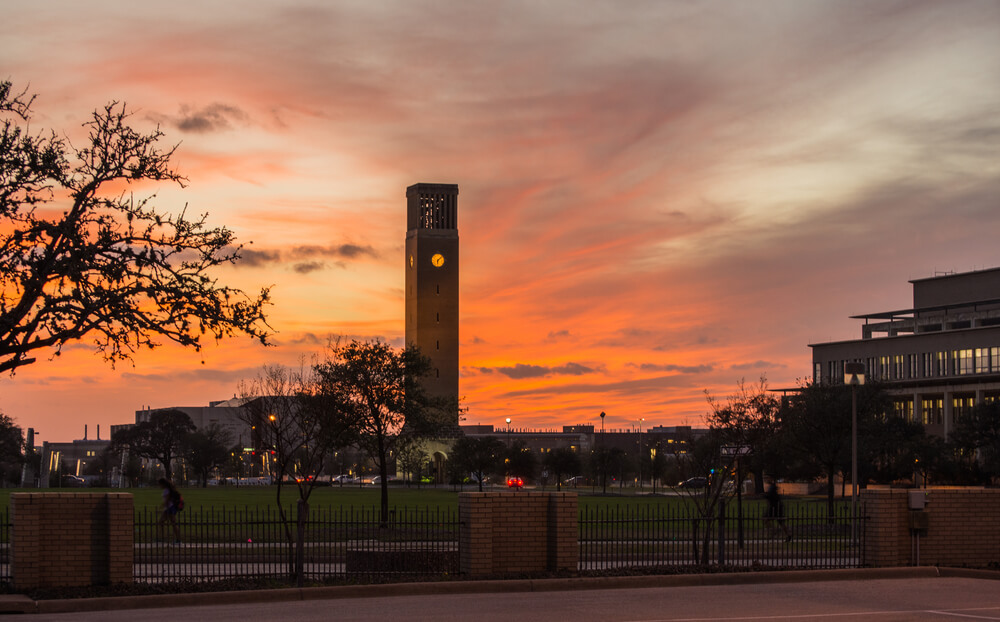 While Austin remains undoubtedly desirable for investment, Bryan-College Station also has begun to make a name for itself. This once tiny railroad stop has recently experienced explosive growth becoming a real estate investing opportunity. Mixed-use projects, hotels, shopping centers, Class A office space and other commercial developments near the Texas A&M campus all offer attractive properties to invest in. Plus, this Texas town located about 100 miles east of Austin is projected to double in population over the next 30 years.
Tertiary Markets Enticing More Real Estate Investors
In our last article we examined Austin, which is considered a prime secondary market. It has attracted investors from around the globe with its strong rental market and booming commercial real estate opportunities.
In this second part, we take a look at Bryan-College Station, a rapidly rising tertiary target market. This real estate investing opportunity has many investors flocking to it. Many just want a deal that significantly increases returns on their investments. While some get priced out by escalating costs and stiffer competition over commercial property in primary markets.
Foreign and domestic investors drive both prices and competitiveness up in primary markets, which experts agree include Boston, Chicago, Los Angeles, New York, San Francisco, and Washington D.C. These city's populations, vibrant real estate markets and major economic impacts make them powerhouses in real estate investing today. Secondary markets typically include other large American cities, such as Austin, Charlotte and Seattle.
Many investors like the thought of less competition and lower investment prices that can be found in tertiary markets. With national and local economies improving, investors have started jumping into locations, such as Bryan-College Station. Typically, markets of this size wouldn't be at the top of the list for an investment opportunity. But many tertiary markets are exhibiting a combination of growing populations, strong job growth, emerging high-tech sectors and educated workforces.
One fan of investment in Bryan-College Station is Paramount Property Analysts managing member Brian M. Stephens. One of six of the company's offices in Texas is headquartered there.
"College Station has experienced considerable growth over the past decade and continues to outperform many similar size cities in Texas," Stephens said. "Property values have generally seen appreciation for the last five to six years, however, some submarkets, such as multi-family residential, may be in for some softening because of potential overbuilding. Despite this, with Texas A&M historically acting as a major economic engine, the outlook for Bryan-College Station remains positive for investors and residents."
Bryan-College Station a Strong Real Estate Investing Opportunity
Real estate investors, developers, entrepreneurs and government officials all have rushed to address the growing needs in Bryan-College Station. Once a tiny train stop in the middle of nowhere, it now draws 110,000 fans every weekend for Texas A&M Aggies football games.
Because they wanted to make Bryan-College Station even more attractive for investment, city officials commissioned a 2015 study to find out what kind of development needed fortifying. In general, retail, construction/home improvement, grocery, restaurants and bars all exhibited room for improvement.
The study provided the college towns' leadership a roadmap. It calculated the annual loss in sales in various commercial sectors. The biggest market shortfall by far came in retail where Bryan-College Station lost out on a potential $2.8 billion in sales to other markets. The study also pinpointed areas ripe for growth in the up-and-coming community, such as grocery/beverage stores ($387.3 million); construction/home improvement ($257.7 million); restaurants/bars ($207.9 million); casual dining ($148.5 million); and specialty food stores ($52.2 million).
While Austin has a huge appeal to real estate investors, you can see that Bryan-College Station also abounds with investment opportunities. Another key factor to this real estate investing opportunity is population. Forecasts project the community to double its population from 228,660 in 2010 to 472,029 by 2050.
Local government officials struggle to keep up with this rapid expansion. For example, school districts already require one new elementary school every other year, and new middle schools every five years.
Explosive Growth in Bryan-College Station
Seemingly everywhere you turn new development is springing up. Mixed-use projects, shopping centers, hotels, offices, restaurants and other commercial developments make this a hot market for investment.
Bryan-College Station has developed significantly over the past five to six years, especially around Texas A&M. Major projects begun recently, include the 60-acre Century Square development adjacent to the college. This mixed-use project includes: 100 Park, 250-units of luxury apartments; 60,000-square-feet of Class A office space; premier retail, restaurant and entertainment establishments; and the upscale 141-room Cavalry Court and the 162-room The George hotels. Both of these new luxury hotels at Century Square already serve visitors.
Need more evidence this place is growing by leaps and bounds? The Jones Crossing development provides among other things, 50,000-square-feet of much-needed retail space. Lake Walk Town Center features a hotel, and another 180,000-square-feet of retail and restaurant space.
Additionally, the Baylor Scott & White Hospital continues to emerge as a medical hub. Plus, Bryan-Station College earned recognition by USA Today for becoming a top-notch retirement community. Methodist Retirement Communities created The Langford, a senior community with 72 condo-style flats.
Also, the burgeoning town continues to redevelop old sites. For example, real estate investors flattened a lot valued at $1.6 million. They replaced it with an Embassy Suites, Dunkin' Donuts and Marco's Pizza, which added $38 million to the government's tax rolls.
That's not all! An astonishing 30-plus restaurants either opened or plan to open in Bryan-College Station in 2017 and 2018.
Paramount Property Analysts Can Help with Your Real Estate Investing Decisions!
Capitalize on the Bryan-College Station real estate investing opportunity! We have six locations in Texas, including our office in College Station, that can help guide you in your investment decisions. Call us today to receive expert advice from our certified and experienced appraisers!