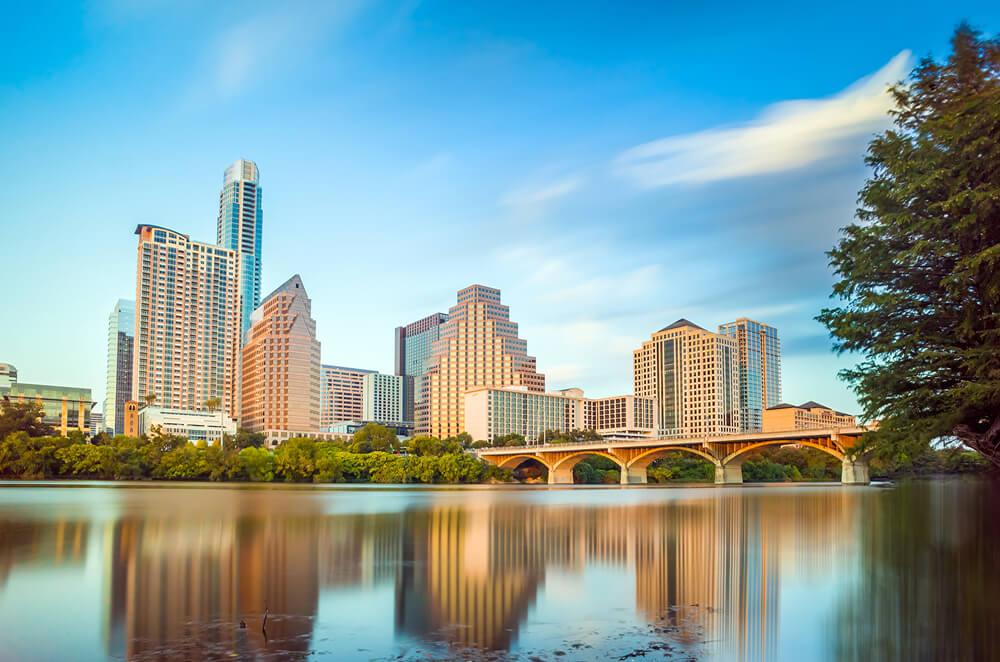 Real estate investors search for a city where their investment will earn them the most money. Look no further than the opportunities for real estate investing in Texas. For years, one of the top picks has been Austin. It consistently ranks among the best places in the United States to invest in because of the low price and high occupancy of its rental market. Additionally, Austin's rapidly expanding commercial real estate inventory make it attractive to both foreign and domestic investors.
Austin is a Top Market for Real Estate Investing
Most real estate experts agree that Boston, Chicago, Los Angeles, New York, San Francisco, and Washington D.C., make up what are called "primary markets." They are referred to this way because of their high populations, vibrant real estate markets and major economic impacts. Because of the competitiveness and steep prices in primary markets, many real estate investors turn to secondary markets, like Austin.
Secondary markets generally have a lower population than the primary markets and overall lower cost of living.  A trend in real estate investing, includes growing interest in secondary markets. Americans seeking affordable places to live with a strong job market and a high quality of life continue to move to secondary markets. And more and more investors have followed suit.
They count on secondary markets having more room for growth. This results in a lower cost of doing business and lower real estate costs. Thriving secondary markets, which have high rates of rent growth and occupancy, appeal to real estate investors looking for bigger returns on their dollar. Secondary markets' year-over-year growth, like Austin's, has beat out growth in primary markets since early 2016.
The Urban Land Institute's "Emerging Trends in Real Estate 2018," an annual report done with PricewaterhouseCoopers, found secondary markets attractive because the average cost of doing business is 16 percent lower than in primary markets. Additionally, the report concluded real estate costs come in at a whopping 38 percent lower, energy costs come in at 22 percent lower, and labor costs come in at 14 percent lower. Plus, the cost of a home is 45 percent more affordable in secondary markets.
Additionally, the annual Urban Land Institute report ranked Austin the top place for real estate investing in Texas and the No. 2 city to watch in the United States in 2018, trailing only Seattle.
Reasons Austin Ranks as Top City for Real Estate Investing in Texas
With one of the most desirable rental markets in the United States and commercial real estate exploding, Austin has catapulted to one of the best real estate investments in the country. In addition, Austin benefits from fast-growing startups and its high-tech industry. High-tech companies include AMD, Cirrus Logic, Intel Corporation, ARM Holdings and more. Plus, two companies that made past Fortune 500 lists got their start in Austin — Dell Technologies and Whole Foods Market.
Another key factor to its success: a huge millennial workforce. Austin ranks as one of the youngest cities with 15- to 34-year olds, reaching 31 percent of its population. Over the last five years, the young demographic grew by 20.3 percent. These percentages far outpace the rest of the nation.
Austin also capitalizes on the advantage of being located in business-friendly Texas. Both state and local income taxes don't exist here.
No wonder global financial firm JLL ranked Austin as one of the most desirable places to invest in its 2017 Investment Intensity Index. The city reached No. 23 out of 150 global cities that JLL examined. It topped markets such as Hong Kong, Tokyo and Toronto.
JLL reported from 2014-2016 that commercial real estate investment in Austin totaled $9.5 billion. Plus, Austin's GDP totaled $113 billion. Those figures lead JLL to calculate the city's "investment intensity" at 8.5 percent. Compare that to New York's investment intensity of 10.6 percent.
To create its index, JLL analyzes four sectors: retail, office, hotel and logistics. While retail is the only Austin sector that appears in the global top 20, the office sector is forecast to follow soon, JLL stated.
Call Paramount Property Analysts to Help with Your Real Estate Investing in Texas!
Invest wisely by hiring our experienced specialists at Paramount Property Analysts. With six offices across Texas, our commercial clients here and across the South have come to rely on our certified and professional appraisers. Call us today and we will help you make a fair and appropriate offer!
Don't forget to check out our articles again soon.  We will post part two that looks at the explosive growth in Bryan-College Station. This has become an emerging hot market for real estate investing in Texas.