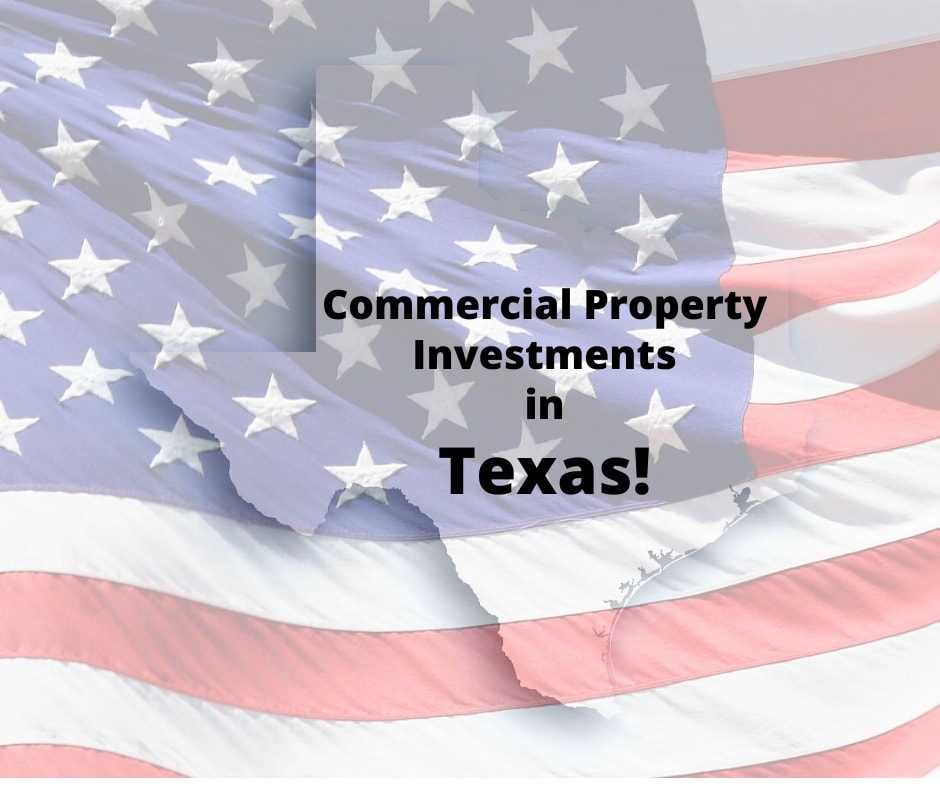 You're considering investing in commercial property, and you want to get as much value as possible for your money.  Luckily, Texas is here to oblige.
Offering a population of about 29 million people and an expansive 267,000 square miles of land, Texas currently contributes to 48% of our great country's population growth. The land isn't the only big thing, though: Texas also offers some seriously attractive investment opportunities for anyone interested in purchasing commercial real estate or finding some of the best land values the country has to offer.
Here are a few things to consider as you evaluate your Texas investment options:
Business is Booming in Texas
Part of the reason Texas property is such an excellent investment is that the state's commerce is expanding rapidly. Here are a few statistics to consider:
Today, Texas is responsible for producing 40% of America's oil and 24% of all the United States' natural gas

Amazingly, Texas has the 10th largest GDP on earth, topping out at $1.7 trillion, which is higher than Canada's GDP.

Did you know that Texas is responsible for 10% of total manufacturing in the U.S.?  Accounting for a whopping $226 billion in 2017

Texas is home to the U.S.'s largest transportation network, with more than 313,000 miles of public highways, 380 airports, and 16 seaports

Texas boasts nearly 1 million women-owned businesses. This represents a 150% growth rate over the past two decades and makes Texas third in the U.S. for female-owned establishments
3 Things to Consider Before Investing in Texas Commercial Property 
Before you settle on a commercial property in Texas, consider these three critical tips:
1. Location
When you consider the statistics above, it's not surprising that people are flocking to Texas. Between 2017 to 2018, about 145 people per day moved to Austin. This influx of people earned it the position of the highest-growth city in the U.S. for that period.
That begs the question of where to invest in Texas. While Austin is booming, there are also places like Dallas-Fort Worth, which is one of the top real estate markets in the U.S. for both residential and commercial businesses.
2. Type of Real Estate
There are several types of commercial real estate available to invest in. These include the following:
Multifamily. Multifamily rents are growing, and net absorption in Q2 of 2019 was the highest the market has seen in three decades.

Office. Currently, there are about 4.3 million square feet of office construction space in the Texas real estate pipeline, 46% of which is pre-leased.

Retail. Retail occupancy hit a record high of 94.7% in Q2 of 2019, and the outlook continues to be strong for the coming years.
3. Land Values and Future Outlooks
Before you purchase any commercial real estate, you must insist on comprehensive financials. This means checking all applicable permits and zoning. It also requires investing in an appraisal for the land in question. Understanding both the current and projected land values is the only way to ensure you're making a knowledgeable decision.
Investing in Texas: a Smart Decision
Investing in Texas commercial real estate can be one of the best long-term investment strategies, just so long as it is conducted with care and planning.
If you're considering investing in Texas property, adhering to the tips above can help you find the perfect match for your purposes. If you need additional guidance or accurate appraisals to guide you, contact Paramount Property Analysts.